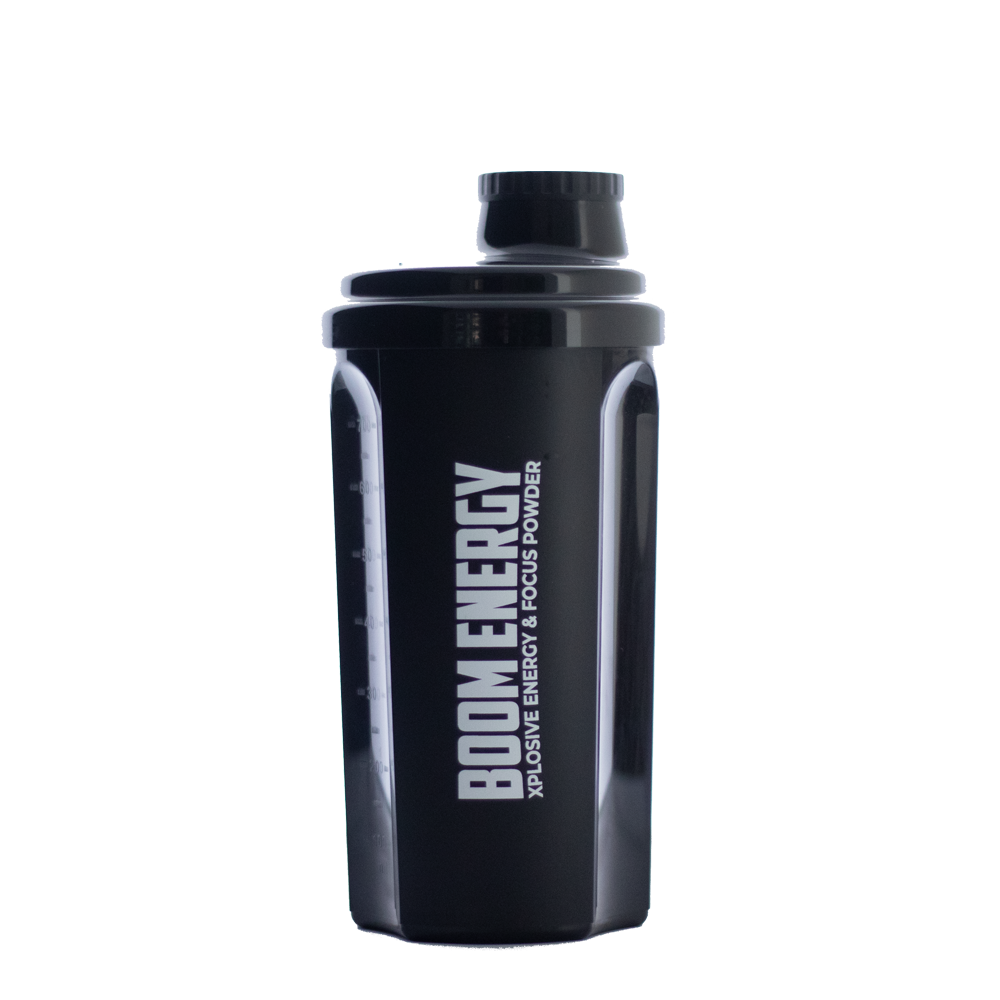 Shaker black
Drink Boom Energy in style with this black shaker. Fill it to the brim with your favorite Boom Energy flavour, shake and you're ready to attack the game or day full of energy
Drink Boom Energy in style with this black shaker. Fill it to the shaker with your favorite Boom Energy flavour, shake and you're ready to attack the game or day full of energy.
Easy to open and close with the twist cap
Leak proof closure, never mess with your valuable gaming setup again
Content: 700ml
Includes a sieve for maximum mixability
The shaker is reusable and therefore very environmentally friendly
And last but not least, it just looks cool
Cleaning the shaker
To maintain the best print on the shaker, it is recommended to wash the shaker by hand. In the dishwasher on the lowest setting. At a high temperature, the print will start to give off.
What material is the shaker made of?
The Boom Energy Shaker is completely manufactured from high-quality recyclable plastic, free from toxic DEHP and BPA materials. You can drink from this shaker with confidence.
How should I turn the screw cap to prevent leakage?
If you suffer from a leaking screw cap, try turning it a little to the left before installing. The screw cap then connects seamlessly to the shaker. Only then tighten it firmly, clockwise